Our Managers and Loans Officers are constantly being trained in the field of Financial Counselling. This training is being passed on to our clerks and Member Service Representatives in order for us to assist you as members in building your personal wealth through money management.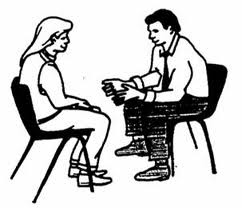 (adapted)
There are three (4) basic steps in managing your money:
1. Decide what you want to achieve
2. Create a workable earning-versus-spending plan
3. Follow that plan with a sense of determination!
4. Leave a little room for the unexpected.
Money management should be a joint family affair in which members make basic decisions of how their earnings should be spent.
Correctional Services Co-operative Credit Union Limited operates as your partner in providing funding for beneficial projects such as starting a family business; achieving higher education for you and your children; buying land; building on the land; buying a car or house and furnishing it; travelling...
Financial Counselling is available daily from our Loans Officers on a visit to our office, preferably by appointment. It is also given by our General Manager during our semi-annual in-house workshops at all institutions from which our members come.