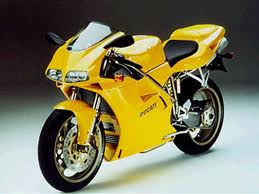 Loans are approved for a wide range of motor vehicles.
Loan ceiling: $2 MILLION


· Maximum repayment period: up to 84 months (depending on age and condition of vehicle)
· Interest rate: determined by the Board of Directors from time to time; calculated on the reducing balance.
· Purchase age of vehicle: 1-10 years old


TO QUALIFY:
· Member must have 10% of loan required or at least $100,000 saved in shares (whichever is greater).
· Vehicle must be comprehensively insured for the life of the loan.
· Vehicle can be used as security for the loan.
· Lump sum placed on shares will attract a Service Charge, or member will have to wait for a minimum of three (3) months to qualify
· The loan will cover up to 80% of the purchase price or market value (whichever is less)
· Amount of loan accessed will be dependent on member's ability to repay
· Cheque will be drawn to the vendor.
· Application must be accompanied by current Certificate of Fitness and a Valuation Report done by a Certified Valuator within the last 6 months
· A processing fee will be charged.
Other conditions may apply