The Correctional Services Co-operative Credit Union Limited is an in-house financial facility, offering a variety of products and services in the form of savings and loans, exclusively to employees of the Department of Correctional Services, the Correctional Services Co-operative Credit Union Limited and their immediate family.
The "immediate family" consists of mother, father, marital spouse and biological and legally adopted children.
The Board of Directors governs the Credit Union. An elected Credit Committee scrutinizes and approves loans and the Supervisory Committee monitors controls and regulations as outlined by the Rules of the Society. The attending members at an Annual General Meeting go through the process of election of all committee members, who have to be members of the Credit Union in right standing.
Currently, we offer eight saving plans and fourteen loans, all designed to suit our members' specific goals and needs. We endeavour to make available other products as they develop constantly.
Scholarships are offered to at least five "Credit Unionettes" who are successful in the GSAT examinations annually. One scholarship is offered yearly to a members' child who has been accepted for tertiary level education.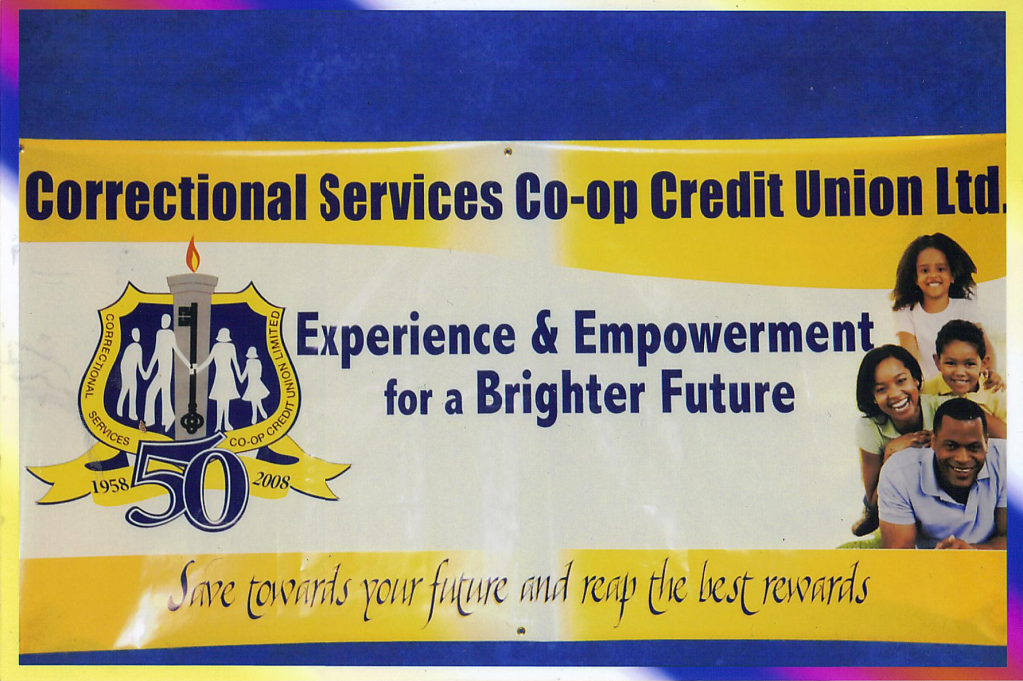 We celebrated our 50th anniversary on October 2, 2008!
Operating as a community-oriented Credit Union, we have had the privilege of adopting the Salvation Army Basic School located in Rae Town, in Kingston...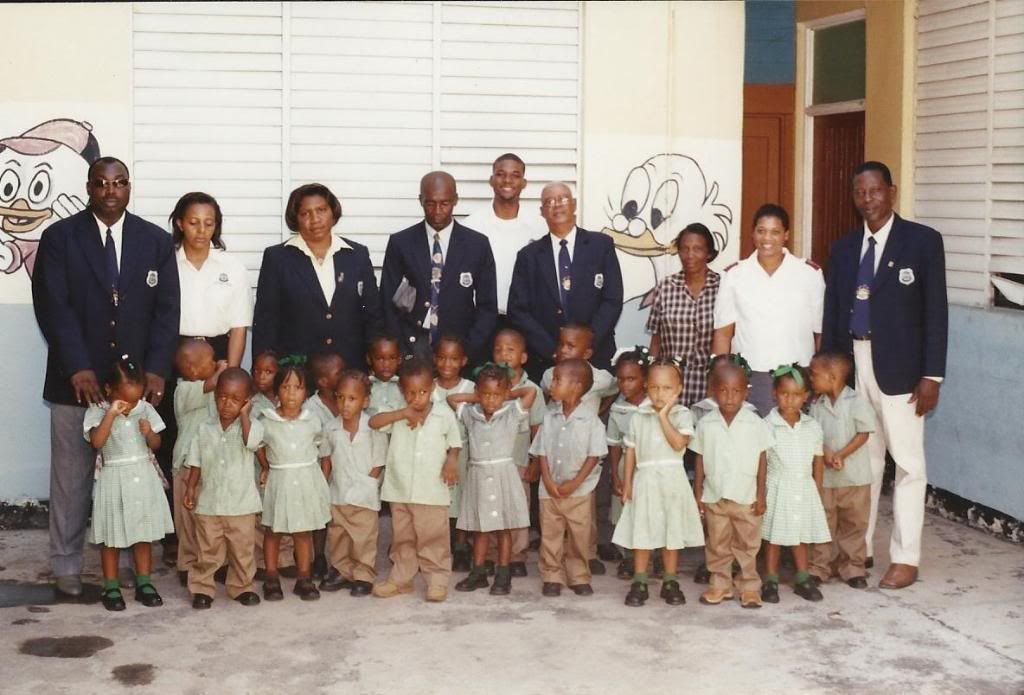 Here, members of the Board of Directors and staff met with some children and their teachers at the Salvation Army Basic School.
...and enjoy working with the Best Care Foundation, catering to physically and mentally challenged children, located on Trevennion Park Road, Kingston 5 (off Halfway Tree Road).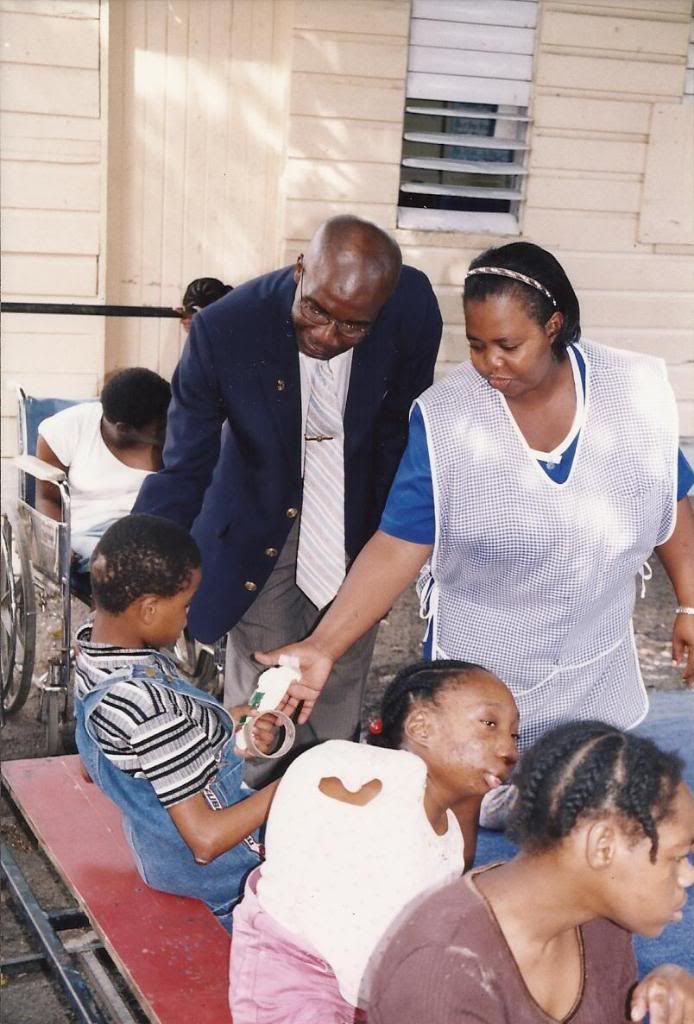 Board member, Superintendent Leroy Fairweather (in suit) and General Manager Manager, Carlene Foreman-Johnson, met some of the children and staff at the Best Care Foundation
It is an honour and our humble pleasure to support these students and organizations over the years.